At Movens VC, we believe in great teams, passionate founders and, most of all, highly scalable solutions based on SaaS and marketplace models with the potential to revolutionize large industries. All three come together with our newest investment — The Village. Along with a group of business angels, Movens VC has invested 2.7 million PLN ($695,000) in the company. Let us tell you about The Village's groundbreaking solution, the market for it, their team, as well as some plans for the future, so you can see for yourself why we decided to back the company.
The solution
The Village is a Warsaw-based startup that brings parents of small children (ages 1–5) and micro-daycare operators together on the marketplace platform wioski.co. It empowers teachers, nannies and stay-at-home moms to open their own micro-daycares in partnership with the company and with its help around paperwork etc. at the initial stage. Once a "Village" is set up, the "chief" can rely on a SaaS solution that helps with marketing, communication with parents, payment and lead management and other aspects of day-to-day operation, as well as a community forum and a platform with online courses.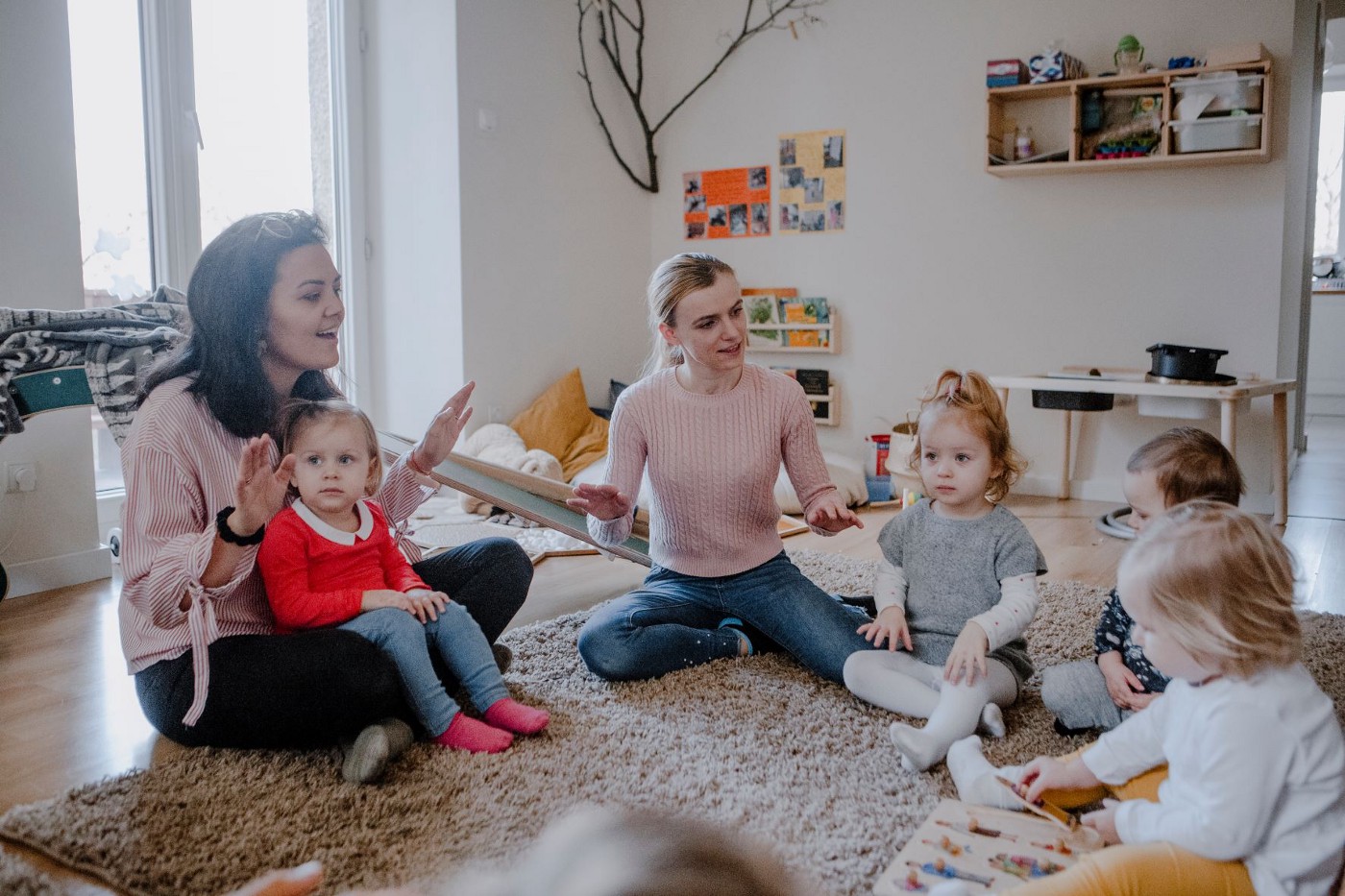 All Villages follow a curriculum based on the tenets of democratic education and inspired by the Reggio Emilia approach, which holds the child as an active participant in the learning process. According to this philosophy, acquisition of knowledge occurs through interaction with others and with the environment, and children are naturally equipped with a variety of different but equally valuable methods of expression — what the movement's founder, Loris Malaguzzi, called "a hundred languages''. In Villages, children are encouraged to share ideas, to make mistakes and to interact with the environment in their own unique ways through so-called "provocations" — provision of objects of sensory appeal to the child, such as simple toys or art supplies.
"The Reggio Emilia philosophy approach is based on current neuroscience research and developments on how children learn — it is based on numerous studies and recommended by different authorities from the early childhood education sector. We know that the first 5 years of life are the most crucial for future learning, health and wellbeing, and that a curriculum based on Reggio Emilia allows children to thrive, explore the world and build relationships with other children, adults and the environment", explains Aleksandra Kozera, CEO and co-founder of The Village.
The approach extends to The Village's home-like interior design concept, which all Villages follow, and to their small size — no larger than 25 children, but typically much smaller. Any resources necessary to ensure Villages adhere to the company's pedagogical model can be found in the app. The app also supports — with knowledge and online training — families interested in shared care, a model where a small group of children (of friends or neighbors, for example) is looked after by a nanny or by one of the parents, at one of their homes (e.g. in a rotating fashion).
The market
In Poland alone, there are an estimated 1.3 million daycare-aged children, yet only around 160 thousand spaces in daycares. The percentage is much higher for kindergarten-aged kids, yet for Millenial parents, the old Prussian system of education and care, based on discipline and a unified, impersonal approach to knowledge, won't do anymore. Many of them care strongly about forming good social bonds, democracy and empathy in the classroom, and research-based curriculums, as evidenced by the rise of the private kindergarten market (around 250 thousand children in attendance). Further blows to the public education system's credibility have been dealt by the recent events connected to the COVID-19 pandemic: "The pandemic showed us that the whole educational system, including early childhood education, simply doesn't work", Aleksandra Kozera says. "During that time, we observed how childcare is essential for society. The Village is a place where parents can find high quality childcare they can trust, and this is what parents are looking for".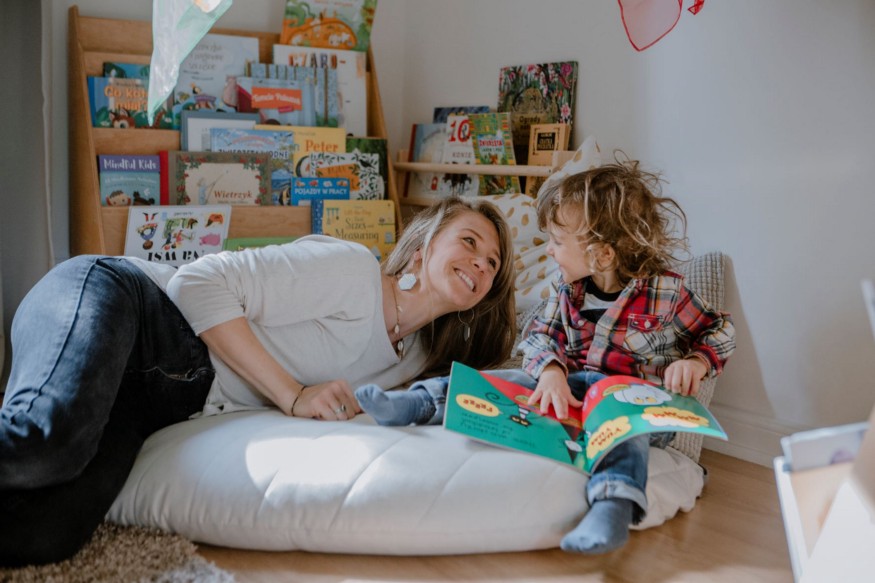 The other side of the marketplace — potential Village owners — also seems ripe for innovation. In Poland, there are an estimated 250 thousand nannies and professional children's caretakers, but only around 4–5% of them work legally — the rest occupies a semi-legal zone of unregistered labor. Both nannies and teachers have little opportunity for good remuneration or professional development, and neither do they have the resources or the know-how to open their own facility. Partnering up with The Village can turn many of them into small entrepreneurs, offering a qualified service. This is also a proposition for stay-at-home parents, especially mothers, many of whom have a hard time returning to the workforce after childbirth. The operational assistance of the app and the know-how could help many of them become "momtrepreneurs". The market is huge and ripe for change outside of Poland, too: in the EU, only 1 in 3 children under 3 years of age attends some sort of a care facility, while almost half are exclusively cared for by their parents, which of course mostly means mothers. Poland's issues are largely mirrored on the childcare markets abroad.
The team
The Village was initiated by Aleksandra Kozera, a graduate of the Mind, Brain & Education program at Harvard Graduate School of Education, where she studied the cognitive aspects of early education and was inspired by the Reggio approach to create The Village's pedagogical core with professors Linda Nathan and Tina Grotzer. She now serves as the company's CEO. "I certainly owe a lot to my Harvard University environment where I was able to discuss a lot of things", she admits. Professors Nathan, Grotzer, and Marina Boni (also from Harvard) are on the company's advisory board.
Alongside her, the project was co-founded by Agnieszka Łuczak, now CBO. Agnieszka had previously worked on another project of Aleksandra's, Elab, and the two developed an early version of the Wioski concept during Aleksandra's Harvard years. They were later joined by Weronika Matejko-Skwarek, who soon became the third co-founder of the company and now serves as the Head of Partnerships. The team is expanding rapidly, with 15 people working on different aspects of the project now, many of them recently appointed after the funding round which we took part in. "Obviously, there is no single recipe for a good team", says Aleksandra Kozera, "although at the beginning it is crucial for an idea to turn into a real project".
The future
There are currently 26 Villages in the network, of which 4 are outside of Warsaw. Establishing new Villages throughout Poland, without losing any of the quality and close relationships that come naturally in a smaller network, is currently on the minds of the team. The company's vision is to have every child in Poland within reach of democratic, high-quality education and care. "Community building and setting up new Villages all over Poland is a priority for us", says Aleksandra Kozera. "We see great potential in smaller and medium-sized towns. Warsaw came naturally, as we opened the first Villages by ourselves in the local environment where we live. More and more villages will be opening in smaller cities in Poland while we plan to keep stable growth in bigger cities".
The new goal is to have at least 100 Villages in the network by the end of 2021. The plan for 2022 is international expansion, with Germany and the Visegrad countries (Hungary, Czechia, Slovakia) a natural choice. "The Reggio Emilia philosophy is universal and responds to the natural need of experiential learning in a relationship-driven environment", adds Aleksandra. "We are doing initial research on childcare in different countries in the EU and beyond in order to be prepared for our international expansion in the upcoming year". A quantified goal, then, is to have 250 Villages forming an international network by the end of 2022.
That's why
The Village makes a perfect addition to our portfolio. Led by passionate and fast-moving founders, it is a company that revolutionizes the rather stale and conservative realm of early child education, conceptualizing it within a marketplace model with nearly unlimited potential for expansion. Even more than that, it leads the way towards widely available, truly democratic, research-based education, which is critical in dealing with the challenges of the rapidly changing world around us. The solution also empowers women to become small entrepreneurs, or "momtrepreneurs", supporting them in a moment where many face difficulties in returning to work after childbirth. "The mission of the Villages is to support mothers and educators in running their own local daycare centers around the values ​​of attachment parenting, Non-Violent Communication and the Reggio Emilia philosophy, based on the idea of ​​democracy and cooperation, which is needed so much in the modern world where we often forget how important small, neighborhood communities are" — summarizes Aleksandra Kozera. The time for a change in early child education is now, and we are glad to be a part of it.
— —
Movens VC is an early-stage, Warsaw-based fund investing in tech companies with global potential. The fund's capitalization is EUR 14M with the ticket in one company up to EUR1 M. We support the most ambitious Polish/CEE founders in the first stages of building European and global technology diamonds on a partnership basis.
We focus on startups that will revolutionize traditionally large industries, mainly through machine learning and artificial intelligence (AI/ML). Our preferred sectors are fintech, e-commerce & customer support solutions, martech, edtech, health, industry 4.0, and deep tech.